In September 2nd, Yantai Xinhai Mining Machinery Co., Ltd. and a Tanzania state-owned mine reached cooperative intent, and signed the contract -----"EPCM Mines Service" in Dar Es Salaam the capital of Tanzania. The cooperation ranged over four fields, exploration, mining, ore dressing and smelting. The EPCM service covered the process design, engineering design, equipment manufacturing, construction, equipment installation and commissioning, mine integrated management & operation, etc.. The total amount of the contract was more than 10 million dollars.
Officials of Tanzania Mining Department, chairman of Tanzania National Investment Bank and Mr. Zhang Yunlong Xinhai President attended the signing ceremony; responsible person of the state-owned mines, Mr. Zhang Zhongyi General Manager of Xinhai Beijing Branch and technical personals of both sides sat in it. Both sides have in-depth and friendly exchanges, and confirmed the details of the contract were. Then the representatives of both sides solemnly signed the contract, and finally accepted a reporter interview.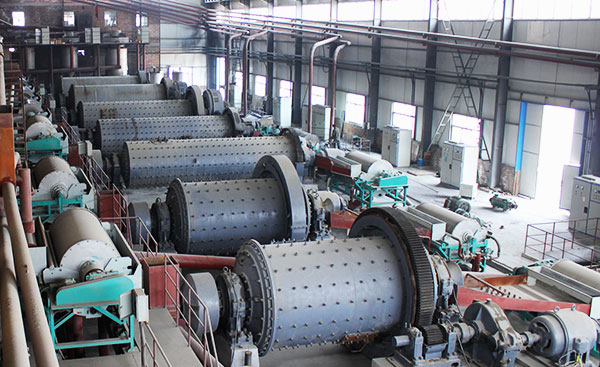 Tanzania officials said this project brought great significance for Tanzania. "this is Tanzania's first underground gold mining project, also the first mines cooperation Tanzania mines enterprise cooperated with foreign enterprises. This project involves many aspects of exploration, mining, metallurgical, mineral dressing, operation and management, which can help us to learn the advanced experience from foreign countries, and enhance the development of mining industry in Tanzania. "
Before signing, Xinhai Chairman Mr. Zhang Yunlong was invited to visit the Tanzania presidential palace, and had in-depth exchange with President Jakaya Kikwete. The Tanzania president said: "Tanzania is rich in mineral resources, but the technical strength need to improve urgently. I hope the mining native enterprises in Tanzania have more cooperation with Xinhai group in more aspects of economy and technology. Both sides have sufficient intercommunication and cooperation to drive the development of mining industry, and Tanzania will become a nation with advanced mining industry. "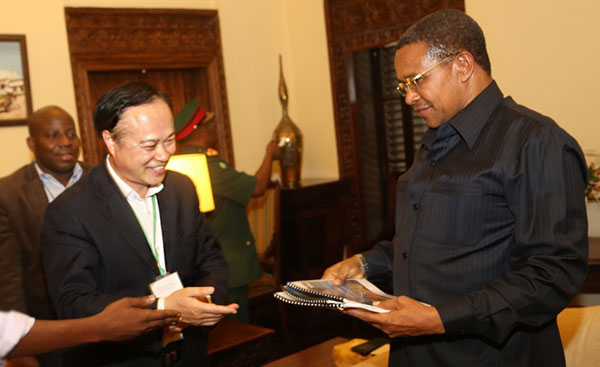 Mr. President called Chairman Zhang to congratulate the contract signed when he knew this news, and showed the plan to lead the delegation to visit Xinhai group headquarters for the deeper exploration of economic and technological cooperation.
Mr. Zhang Yunlong said: "thanks for your acknowledgement. Xinhai will strain every nerve for the development of Tanzania Mining. Xinhai group has signed a strategic cooperation agreement with Tanzania government that Xinhai will provide financial, comprehensive technical services for the Tanzania mining enterprises, and build mining technology school to help local enterprises improve technology level and promote employment. I hope to do my effort to help Tanzania become a new Africa gold country. "